TICKETS ON SALE NOW Tickets bought online through Eventbrite can have their booking fees applied. Alternatively mail us with your phone number on info@ventnorartsclub.com and we will call you to collect payment by phone. If you would like to be added to our mailing list please email us at info@ventnorartsclub.com Tickets may be bought online through Eventbrite. Their booking fees may apply. Alternatively mail us with your phone number on info@ventnorartsclub.com

ROH Live – The Nutcracker
Monday 3rd December, 7.00pm Click for tickets here
Clara is given an enchanted Nutcracker doll on Christmas Eve. As midnight strikes, she creeps downstairs to find a magical adventure awaiting her and her Nutcracker.
Peter Wright's interpretation of The Nutcracker has been enchanting children and adults alike since its first performance by The Royal Ballet in 1984. Lev Ivanov's 1892 ballet combined with Tchaikovsky's sumptuous, iconic score are presented in a festive period setting with vivid designs to make this a charming and magical production.
"I have witnessed Thomas' voice draw people in until there is a silence in the air that you can hear. His voice is truly a gift." – Robert Macleod/Producer.
Thomas Cameron is a nineteen year old English tenor, whose voice has been described as having velvet-like qualities. Performing the world famous songs from the musicals, including 'Bring Him Home' and 'Music of the Night', it is sure to be a special performance. And given that it's about now that we begin to feel seasonal, there will be a tinge of Christmas to our evening.

Our Strictly Christmas Party
Saturday 15th December, 7.00pm Click to book onto the guest list here
We hope that you can join us for our annual Christmas party. Welcoming bubbles, mulled wine and food will be served and, as our guilty pleasure, the Strictly Come Dancing final will be on the big screen during the earlier part of the evening. It adds yet more glamour and sparkle to the night but is very much a backdrop to our evening of socialising.
After Strictly we will be playing music, mixing cocktails and making a merry start to Christmas.
Free for members / £5 for non members.
Please book your place on the guest list. Dress code: Cocktail

Berliner Philharmoniker Live – New Year's Eve Concert 
Monday 31st December 4.00pm – 6.00pm
Daniel Barenboim piano and conductor 
Wolfgang Amadeus Mozart Concerto for Piano and Orchestra No. 26 in D major, "Coronation"Maurice Ravel Rapsodie espagnole· Alborada del gracioso · Pavane pour une infante défunte · Boléro
The conductor of this New Year's Eve concert is Daniel Barenboim, one of the Berliner Philharmoniker's oldest friends. He also takes on the role of soloist in Mozart's Piano ConcertoNo. 26 – a work of sparkling beauty and nuanced expression. There are also four famous works by Maurice Ravel, which create an impressive synthesis of elegance and originality. The final highlight is the Boléro, perhaps the most stunning crescendo in music history.
"Star and once-in-a-century musician"
Süddeutsche Zeitung on Daniel Barenboim
Total running time: ca. 120 min (incl. 30 min opening programme, concert without intermission)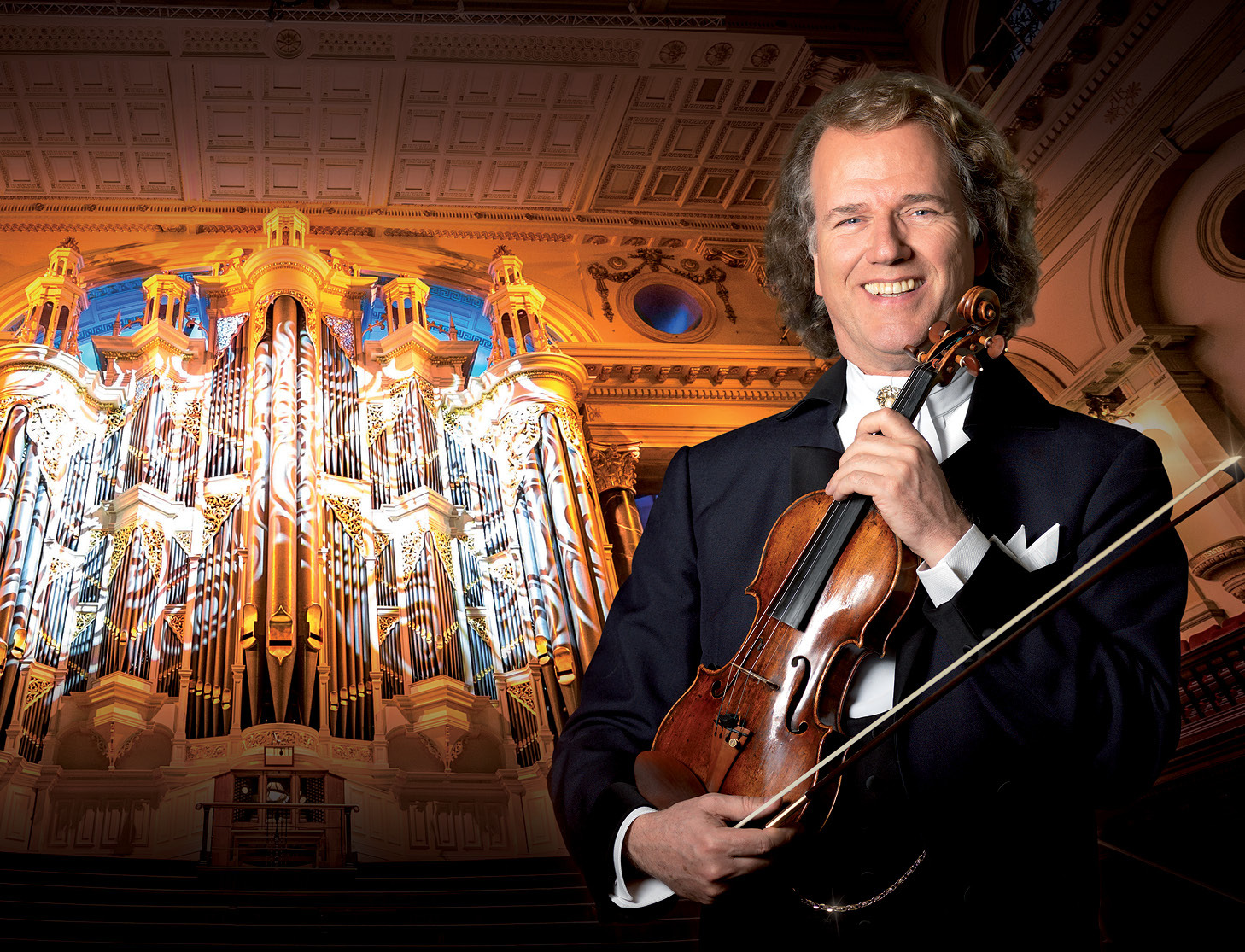 Andre Reiu's 2019 Concert from Sydney Town Hall
Sunday 6th January, 3.00pm Click for tickets here
One of Event Cinema's biggest names, André Rieu, returns with a major new production this New Year's 2019!
The King of Waltz André Rieu will bring to millions of fans across the world, his New Year's concert recorded live in Sydney, Australia. The first full production from leading Event Cinema distributor Piece of Magic Entertainment, André Rieu will present a festive concert like never before, recorded live in Sydney's iconic Town Hall.
Join the Maestro, André Rieu, for a magical evening of music and dance featuring his world class sopranos, The Platin Tenors and plenty of surprises. With show tunes, classical music and plenty of festive fun it promises to be a great way to startthe new year!
Take a front row seat and experience this spectacular musical event on the big screen. Enjoy backstage access, interviews with André and his special guests, musical favourites and much, much more, exclusive to cinema.
The evening will be hosted by ITV's Charlotte Hawkins, a familiar face for all those who continue to enjoy André's annual Maastricht concert each July.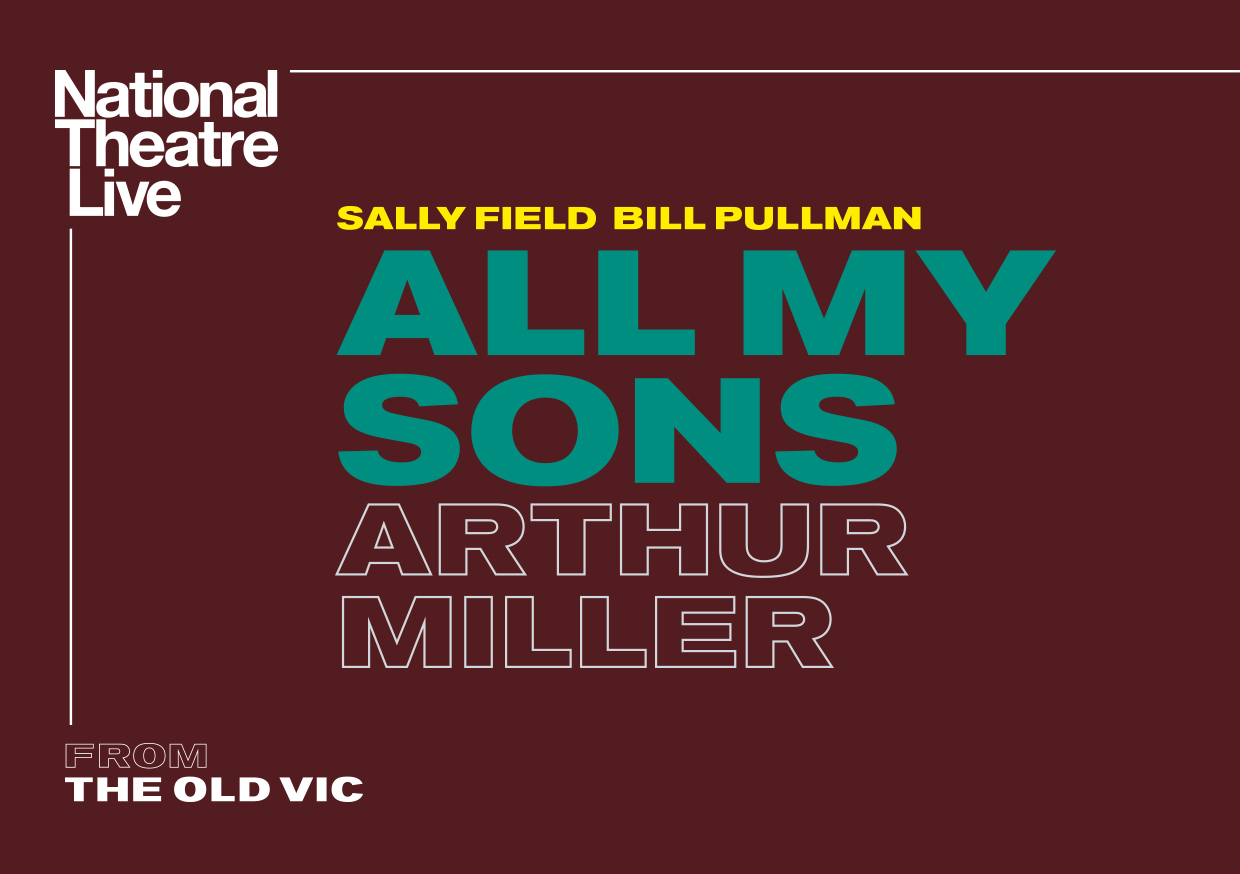 NT Live – All My Sons by Arthur Miller
Tuesday 14th May, 7.00pm, Click for tickets here
Broadcast live from The Old Vic in London, Academy Award-winner Sally Field (Steel Magnolias, Brothers & Sisters) and Bill Pullman (The Sinner, Independence Day) star in Arthur Miller's blistering drama All My Sons.
America, 1947. Despite hard choices and even harder knocks, Joe and Kate Keller are a success story. They have built a home, raised two sons and established a thriving business.
But nothing lasts forever and their contented lives, already shadowed by the loss of their eldest boy to war, are about to shatter. With the return of a figure from the past, long buried truths are forced to the surface and the price of their American dream is laid bare.
Jeremy Herrin (NT Live: This House, People, Places & Things) directs a cast including Jenna Coleman (Victoria), and Colin Morgan (Merlin).
All My Sons is an Old Vic co-production with Headlong