TICKETS ON SALE NOW Tickets bought online through Eventbrite can have their booking fees applied. Alternatively mail us with your phone number on info@ventnorartsclub.com and we will call you to collect payment by phone. If you would like to be added to our mailing list please email us at info@ventnorartsclub.com Tickets may be bought online through Eventbrite. Their booking fees may apply. Alternatively mail us with your phone number on info@ventnorartsclub.co.uk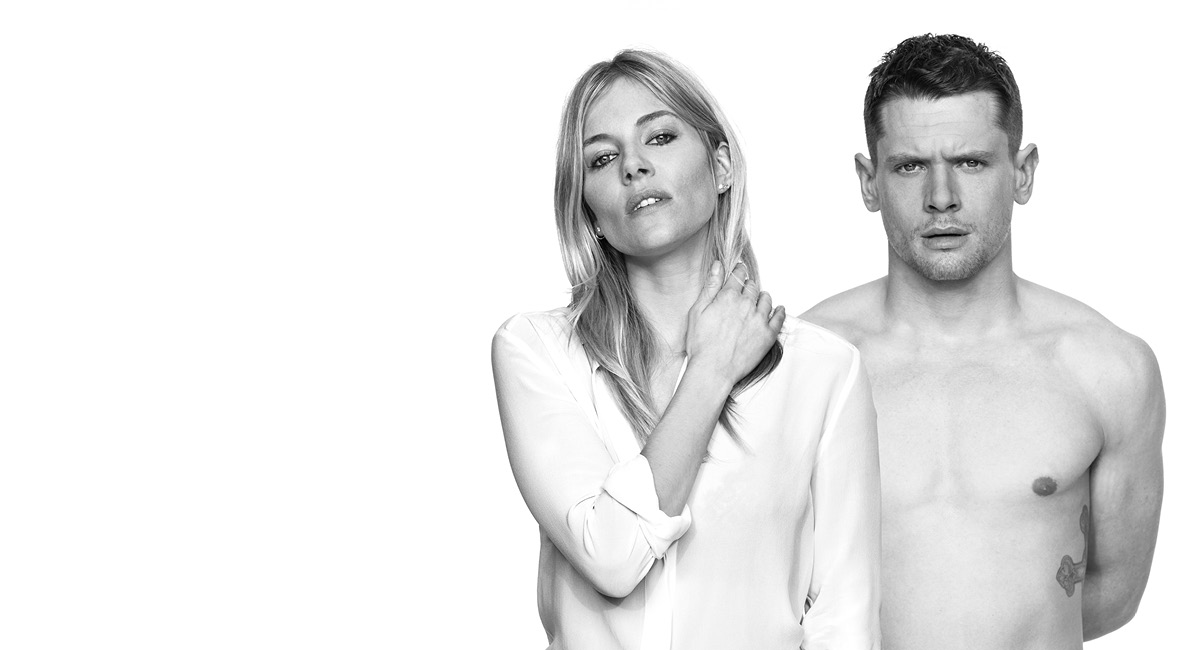 NT Live – Cat on a Hot Tin Roof
Thursday 22nd February, 7.00pm Click for tickets here
Tennessee Williams' twentieth century masterpiece Cat on a Hot Tin Roof played a strictly limited season in London's West End in 2017. Following his smash hit production of A Streetcar Named Desire, Benedict Andrews' 'thrilling revival' (New York Times) starred Sienna Miller alongside, Jack O'Connell and Colm Meaney.
On a steamy night in Mississippi, a Southern family gather at their cotton plantation to celebrate Big Daddy's birthday. The scorching heat is almost as oppressive as the lies they tell. Brick and Maggie dance round the secrets and sexual tensions that threaten to destroy their marriage. With the future of the family at stake, which version of the truth is real – and which will win out?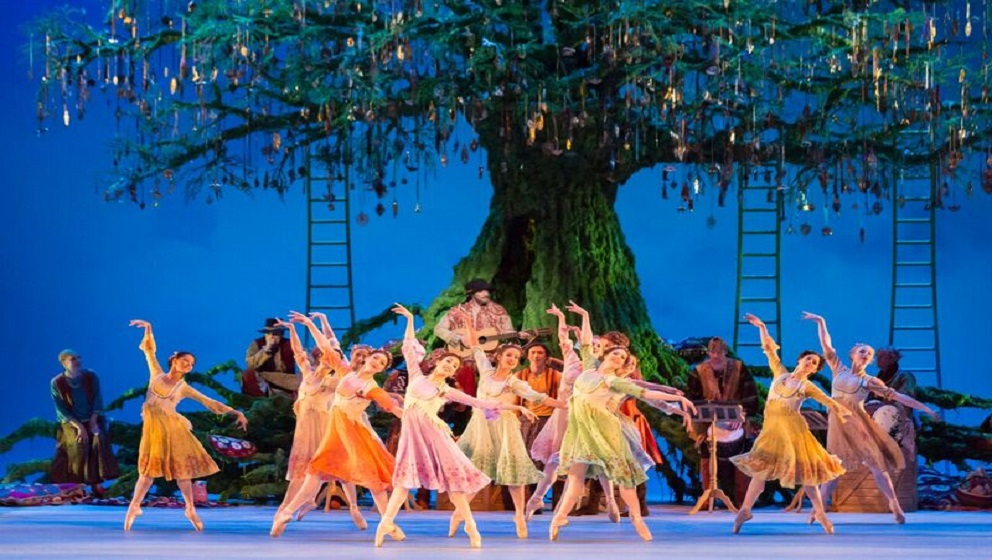 ROH Live – The Winter's Tale
Wednesday 28th February, 7.00pm Click for tickets here
Christopher Wheeldon, Artistic Associate of The Royal Ballet, created his adaptation of Shakespeare's late great romance The Winter's Tale for The Royal Ballet in 2014. Building on the success of Alice's Adventures in Wonderland, The Winter's Tale received ecstatic praise at its premiere, acclaimed by critics and audiences alike for its intelligent, distinctive and emotionally powerful story, told through exquisite dance. It is now widely judged to be a modern ballet classic.
The story follows the destruction of a marriage through consuming jealousy, the abandonment of a child and a seemingly hopeless love. Yet, through remorse and regret – and after a seemingly miraculous return to life – the ending is one of forgiveness and reconciliation. With powerful designs by Bob Crowley and atmospheric music by Joby Talbot, The Winter's Tale is a masterful modern narrative ballet.
Approximate running time: 3 hours including two intervals
ROH Live – Carmen
Tuesday 6th March, 7.00pm Clicke for tickets here
Carmen is the best-known work by French composer Georges Bizet, and one of the most famous operas in the entire art form – numbers such as the Habanera and the Toreador Song have permeated the popular consciousness as little else has. The opera's heady combination of passion, sensuality and violence initially proved too much for the stage, and it was a critical failure on its 1875 premiere. Bizet died shortly after, and never learned of the spectacular success his Carmen would achieve: the opera has been performed more than five hundred times at Covent Garden alone.This ever-popular opera is given a fresh point of view in Barrie Kosky's highly physical production, originally created for Frankfurt Opera. The Australian director is one of the world's most sought-after opera directors, whose Royal Opera debut with Shostakovich's The Nose in 2016 was greeted with delight. For Carmen he has devised a far-from-traditional version, incorporating music written by Bizet for the score but not usually heard, and giving a new voice to the opera's endlessly fascinating central character.Running time: The performance lasts about 3 hours 20 minutes, including one interval
Oscar Wilde Season – Live – Lady Windermere's Fan
Tuesday 20th March, 7.00pm Click for tickets here
An exciting new production of Oscar Wilde's social comedy, Lady Windermere's Fan, staged at the Vaudeville Theatre in London's West End, starring Jennifer Saunders and directed by award-winning writer, actor and director Kathy Burke.
Broadcast live to Ventnor Arts Club this is the second play from the Oscar Wilde Season, a year-long celebration of the brilliant Victorian playwright being staged by Classic Spring, a new theatre company led by Dominic Dromgoole, former Artistic Director of Shakespeare's Globe. The day of Lady Windermere's birthday party, and all is perfectly in order. Until her friend Lord Darlington plants a seed of suspicion. Is her husband having an affair? And will the other woman really attend the party? First performed in 1892, Lady Windermere's Fan explores the ambiguity of upper class morality and the fragile position of women in society in the late Victorian era in one of Wilde's most popular and witty plays.
Running time: 2hrs 30mins


NT Live – Julius Caesar
Thursday 22nd March, 7.00pm Click for tickets here
Ben Whishaw (The Danish Girl, Skyfall, Hamlet) and Michelle Fairley (Fortitude, Game of Thrones) play Brutus and Cassius, David Calder (The Lost City of Z, The Hatton Garden Job) plays Caesar and David Morrissey (The Missing, Hangmen, The Walking Dead) is Mark Antony. Broadcast live from The Bridge Theatre, London.
Caesar returns in triumph to Rome and the people pour out of their homes to celebrate. Alarmed by the autocrat's popularity, the educated élite conspire to bring him down. After his assassination, civil war erupts on the streets of the capital.
Nicholas Hytner's production will thrust the audience into the street party that greets Caesar's return, the congress that witnesses his murder, the rally that assembles for his funeral and the chaos that explodes in its wake.

ROH Live – Bernstein Centenary
Tuesday 27th March, 7.00pm Click for tickets here
Leonard Bernstein was one of the first classical composers in America to achieve both popular and critical acclaim. He was eclectic in his sources – drawing on jazz and modernism, the traditions of Jewish music and the Broadway musical – and many of Bernstein's scores are remarkably well suited to dance. He was particularly associated with Jerome Robbins, their credits together including Fancy Free and West Side Story. To celebrate the centenary year of the composer's birth, The Royal Ballet has united all three of its associate choreographers to celebrate the dynamic range and danceability of Bernstein's music.
The programme includes two world premieres by Resident Choreographer Wayne McGregor and Artistic Associate Christopher Wheeldon, marking each artist's first foray into Bernstein. At the heart of the programme is the first revival of Artist in Residence Liam Scarlett's The Age of Anxiety, created in 2014 to Bernstein's soul-searching Second Symphony. Both symphony and ballet are inspired by W.H. Auden's masterful modernist poem, itself written in response to the atmosphere of disillusionment and uncertainty that followed the end of World War II.
Fred's House in Concert
Saturday 14th April, 9.00pm (bar from 7.30pm) Click for tickets here
Coming to the Club for the first time we are excited to introduce you to Fred's House, an award winning band based in Cambridge. 
They make summery, 70's West Coast inspired folk/rock but have their own distinctively fresh sound that is very much part of now. This group of musicians have the rare ability to sweep you away with their gorgeous three part harmonies, moving lyrics, infectious melodies and uplifting grooves.  Among their many influences are bands such as Fleetwood Mac, The Eagles, The Swell Season and C.S.N.Y.
Since forming in the home studio at Fred Cox's house in 2010, the band have put over 500 gigs under their belt. Creating quite a stir on the live circuit, their reputation for their stunning and energetic shows across the UK is going before them. Gaining a following wherever they go, their fans or 'Housemates', claim their music is addictive and come to show after show. Fred's House scooped two awards at the NMG Awards 2013; 'Best Folk/Roots Band' and 'Audience Choice Award' as voted for by the public. Then again in 2017, they were awarded the prestigious 'Syd Barrett Pride of Cambridge Award' presented to them by Syd's sister Rosemary, for continuous hard work and achieving at a high level for the past 5 years. They released their much anticipated debut album Bonnie and Clyde in April 2014 and the follow up album Faultlines in 2016 to critical acclaim, grabbing 4 and 5 star reviews across the board as well as emphatic press. 
Booking: If you'd like to avoid online booking fees, please feel free to come into the club and buy tickets at the bar. Alternatively, email us on info@ventnorartsclub.com with the number of tickets you'd like and your telephone number; we'll call you back to take a card payment over the phone.