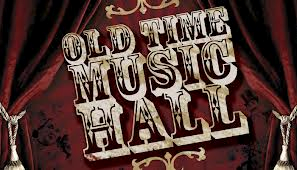 Founded in 1823, The Troy Savings Bank in New York moved to a new building. To demonstrate the Bank's appreciation for the many years of patronage by the local community, the plans for the new Bank building included a Music Hall on the upper floor. How appropriate that we, in our beautiful 1920!s former Nat West Bank Building, are opening our doors to provide a backdrop for a Music Hall event, to be staged in the spring of 2014.
Director and Producer Lizzie Flynn, who has a background in Musical Theatre, is keen to engage the passion and artistic talents of the local community and give it the opportunity, i to perform in our lovely and appropriate space. Music Hall is a great genre through which to try out your hidden talent, or to enhance your performance skills. Lizzie is delighted that Graham Benson has volunteered to act as Chairman and master ceremonies on the night. He has a wealth of experience in pub and club Music Hall and will ensure the entertainment goes off with a bang. The Music Hall classes will run at the club on Friday afternoons from 4 – 5.30 and the bar will be open for some much needed post rehearsal refreshment. Interested performers – club members and non members – should email Lizzie at mail@elizabethflynn.co.uk now.
The fun begins on Friday 1st November at 4.00 p.m.