We were treated to a visit by Sherika in March and she charmed us with her soulful songs, interstitial chatter and loveliness. Here is what she had to say about her trip…we hope to see her again soon.
Hi,
I had the pleasure of playing at the Ventnor Arts Club on the 15th of March. Travelling from London, it was my first time visiting the island; the journey was surprisingly very easy! A straight train from Waterloo to Portsmouth harbour and a twenty-minute ferry journey, I was greeted by the fresh air of Ryde and miniature looking tube train where people seem to talk to each other :s reminding myself I wasn't in the military confinement of London anymore and had in fact gone back in time where a lady knits on a train instead of repeatedly refreshing Facebook (me), I slowly but surely engaged in conversation.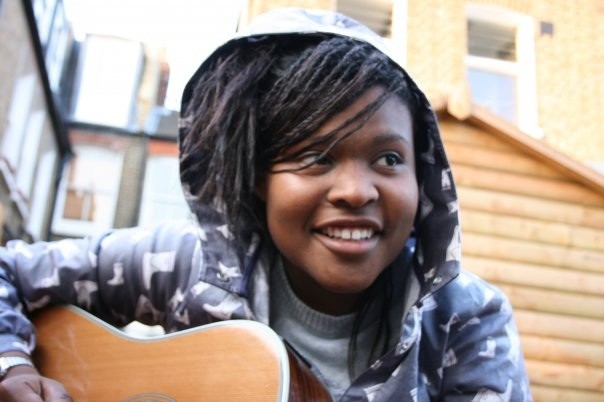 After driving through the swerved hilly clean lanes from Shanklin to Bonchurch, we arrived  in the beautiful setting of Bonchurch Inn. Our hosts were very welcoming and hospitable, I sadly didn't have enough time to sit and properly enjoy a beverage in their charmingly small warm pub but I will definitely make sure I stop by when I next visit the island.
The Ventnor Arts club is a beautiful elegant venue placed perfectly in the small town of Ventnor. I can confidently say it is now one of my favourite venues. After being blown down the hill to find out that the fish and chips on the shore was closed, we settled with a tapas restaurant a few doors down from the venue, the food and service were amazing.
Worried I had given all my energy to the chorizo cooked in cider and garlic prawns, I became nervous when starting my set, but the audience were just amazing! They charged me like a battery. They were so loving and welcoming; their energy really lit up the venue! And I felt that all my lyrics were being processed and given back to me with more positive energy.
I would absolutely love to return and play for the Ventnor Arts Club again it has definitely become a memorable part of my journey as a musician.
 Thank you so much Stephen, the bar staff and audience of Ventnor Arts Club! It was an absolute pleasure performing for you!
 Love and Happiness,
 Sherika Sherard